See below for downloadable images and Team Info
(click here to go straight to EdFringe 2019 ticket link)
'Davies repurposes discomfort, making Smoke a cynical, magnetic miniature about consent itself.'Time Out New York
'The premise of the intense, provocative and exceedingly clever Smoke could put off anyone who finds sadomasochism, bondage and discipline rather curious hobbies. It shouldn't…'The New York Times

Julie (Kristin Winters) is an aspiring college dropout living in the shadow of her famous artist parents. John (Vincent Santvoord), who should have moved on years ago, still works as her father's intern. They meet and instantly connect at a fetish party in New York City. Tensions run high as Julie and John teeter between pain and pleasure, fear and fun. With undertones of Strindberg and De Sade, SMOKE is a refreshingly honest, and edgy exploration of sexual taboo.
This is Bound By Theatre's inaugural production and is directed by Simon Usher.

Venue: ZOO Playground (venue 186) High School Yards, EH1 1LZ
Dates: 2-26 August 2019
Time: 13:35
Duration: 70 mins
Tickets: Previews Aug 2-4 £5.00 | Aug 5-26 £10.00 (£9.00)
ZOO Venues Box Office: 0131 662 6892
ZOO Venues website: zoofestival.co.uk
Simon's productions include CHORALE - A Sam Shepard Roadshow, If So, Then
Yes and Warm. Staged Readings include They Have Given Us The Land, You Can't Hear Dogs Barking & Luvina, Perkin Warbeck, Uncle Vanya and, as co-director, The War in Heaven. He co-led the Reading Group Live! event at the Nottingham European Arts and Theatre Festival, the Performance of Directing workshops at Rose Bruford College and the workshops and discussion sessions at Dreams Before Dawn Festival in Paris.
He has also directed The Tempest, The Dead Dogs and Ivy and Joan at The Print
Room, The Complaint at Hampstead Theatre and Making the Sound of Loneliness for Actors Touring Company at Latitude Festival. He has also staged major productions for the Royal Shakespeare Company, the Royal Court Theatre, the National Theatre, Chichester Festival Theatre and in London's West End. He has been Artistic Director at the Belgrade Theatre, Coventry and Associate Director of the Leicester Haymarket.
Further credits include The World's Biggest Diamond, Herons, Mother Teresa is
Dead and Black Milk (Royal Court), King Baby and Tamar's Revenge (Royal Shakespeare Company), Sing Yer Heart Out for the Lads (National Theatre), Timon of Athens, The Broken Heart, Pericles and The Winter's Tale (Leicester Haymarket), Pond Life, Not Fade Away, The Mortal Ash and Card Boys (The Bush), Burning Everest and Exquisite
Sister (West Yorkshire Playhouse), Mr Puntilla and His Man Matti and Holes in the
Skin (Chichester Festival Theatre), Les Liaisons Dangereuses, Waiting for
Godot, Hamlet and Whole Lotta Shakin' (Coventry Belgrade), Great Balls of
Fire (Cambridge Theatre, West End), No Man's Land (English Touring Theatre) and The Wolves (Paines Plough)
Kim Davies is a member of Youngblood and an affiliated artist with New Georges. Her play Smoke had its world premiere at the Flea Theater in August 2014, directed by Tom Costello. Short works, including Untitled Play about Balls, Miss Authenticity, and The Love of Richard Nixon, have been produced with the Ensemble Studio Theatre, the Weasel Festival, and the 24 Hour Plays. Her plays have received readings and development with the Flea Theater, Partial Comfort Productions, and the Lark, among others. She is a recent graduate of Mac Wellman and Erin Courtney's MFA in playwriting at Brooklyn College.
Harriet Taylor: Assistant Director
Harriet Taylor is a graduate of New York University's Tisch School of the Arts, where she studied musical theatre at the New Studio on Broadway. After working off- Broadway as a performer and arts administrator at New York Classical Theatre, she moved to London and completed her MA in Text & Performance at The Royal Academy of Dramatic Art.
After graduating she appeared in BEAM and NMDP showcases, directed new work at the Camden Fringe and Theatre 503, collaborated on original musical theatre as part of Bloomsbury Festival and the Actor's Centre's John Thaw Initiative, and played Claire in Ordinary Days at Soho Upstairs. She is now undertaking an MFA in Creative Producing at the Royal Central School of Speech and Drama. Harriet now works as Assistant Producer at The Mono Box, Mercury Musical Development, and produces a monthly #networkshop series with theatre collective Nothing to Perform. www.harriettayloractor.com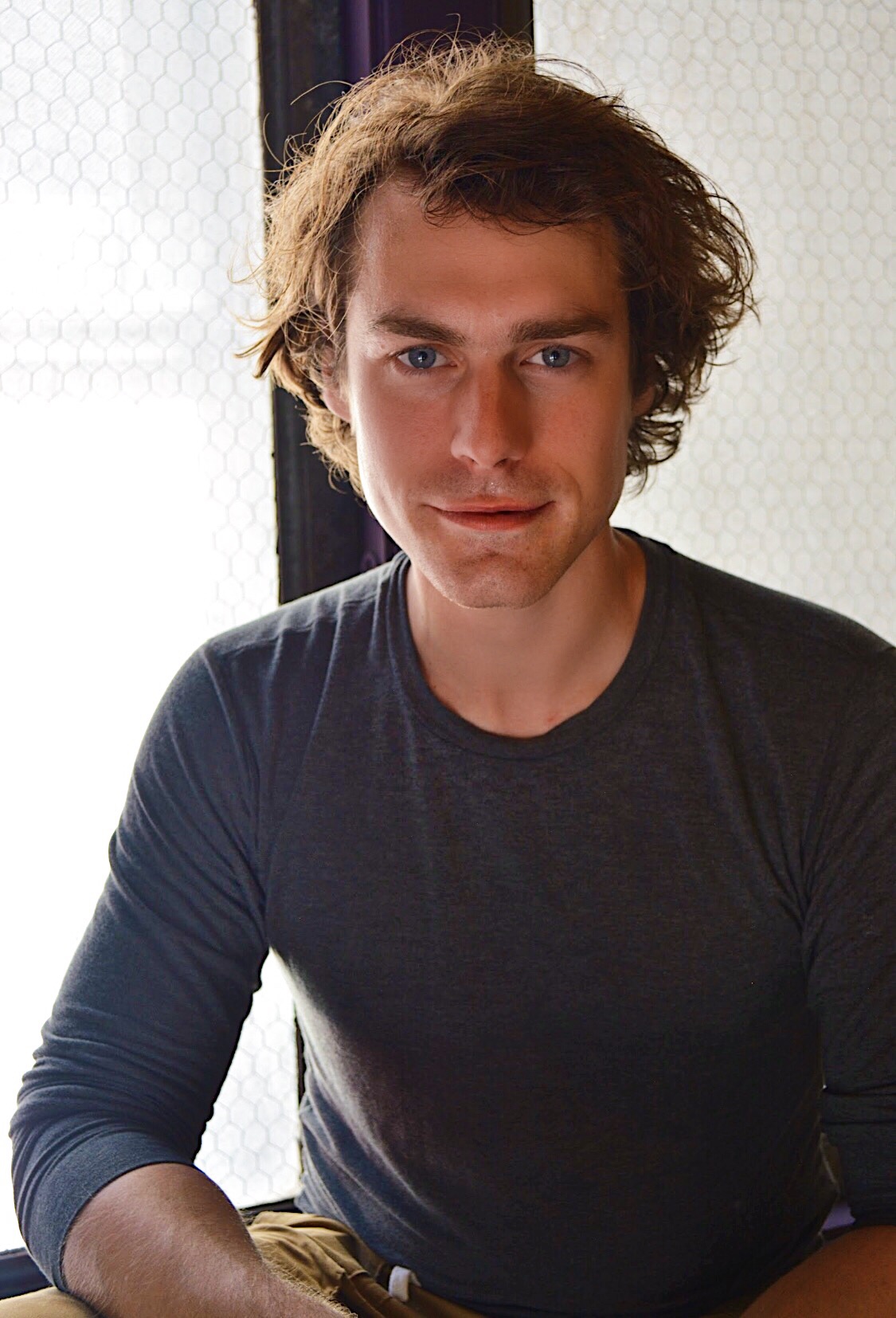 Vincent Santvoord is an actor, writer, and producer. He is co-founder of multidisciplinary theater company Built for Collapse, Motel Room Studios, and @theatreisdead.

Recent credits include a workshop of John Ford's "The Broken Heart" (InvulNos, Mitu580), Jaclyn Bethany's "The Delta Girl," the gravedigger in Hamlet (Torn Page, Access Theater), Lord Byron in the Invulnerable Nothings production of "Bloody Poetry" (Austin Chronicle best of 2017), and Benghazi Bergen Belsen (world premiere, No Visa Prod, La Mama Downstairs).


Outside of rehearsal he enjoys juggling, burritos, and daydreaming of sunken treasure.
@vinny_beluga
Kristin Winters: Julie and Artistic Director of Bound By Theatre
London Theatre Credits include: Ariel in The Tempest (The Print Room), Woman 1 in Grip (formerly Play 2) (Tristan Bates Theatre), Natasha in The Pussy Grabber Plays: The Interview (The Playground Theatre), Sam in The Pussy Grabber Plays: Miss USA (The Playground Theatre)
Off-Broadway: Penthea in The Broken Heart (Invulnerable Nothings & Theatre Mitu Lab), Mary Shelley in Bloody Poetry (Invulnerable Nothings*). Laertes in Hamlet (SheArts Festival NYC). Aumerle and Queen Isabelle in Richard II (Shakespeare in the Square).
Other New York Theatre: Eurydice (Columbia Stages), The Love of the Nightingale (Insomnium Theatre Company), Hector in Troilus and Cressida (NYU Tisch Mainstage), King Richard in Richard II (The Classical Studio – NYU)
Training: BFA NYU Tisch School of the Arts & RADA Theatre Lab MA candidate for 2020
*Voted top 3 Productions in Austin 2017